We're now into the busy months of Spring and while we are out working hard on lawns and landscapes, there is plenty of planning that goes on behind the scenes to make sure our team is always fully staffed and prepared for every job. Our planning team gets to work during the winter to make sure that we have a full team of experienced and quality employees for the lawn and landscape maintenance season starting in March.
The team at American Pride knows how important it is for properties to maintain their landscapes from spring to fall, which is why we train and prepare our staff early in the year, so they are fully equipped and ready when growing season comes in April.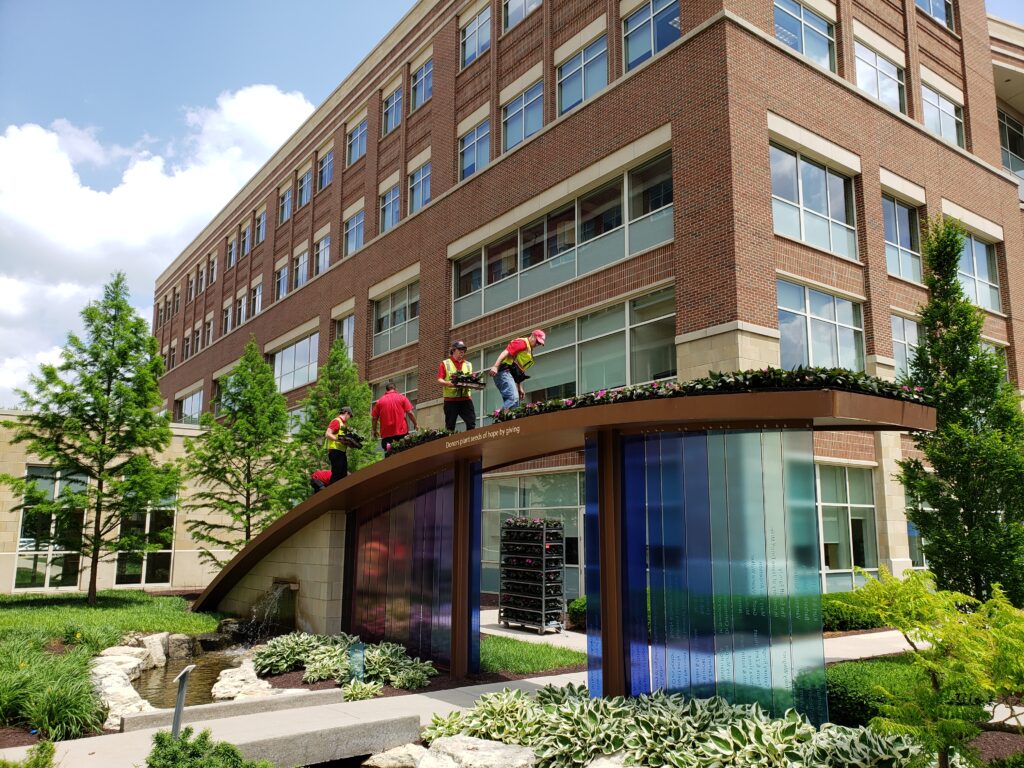 Communication Every Step of the Way
While employing a highly skilled and trained staff produces beautiful results in landscapes and manicured lawns, it also allows us to keep open communication with our clients throughout the entire job. Whether it's a one-time job or service throughout the entire year, we take pride in our customer service and a large part of that is our communication.
No matter the size of the job, we have trained leaders on location for every project to guarantee customer satisfaction. We speak with you throughout the entire process so that there are no surprises and to guarantee satisfaction.
Why it's Important to Staff at the Start of the Season
When spring arrives, it's time to get to work on your property's lawn. For large commercial and residential properties, it's necessary to have a team that's ready to go at the start of the season since the spring months can determine the success of your grounds maintenance for the rest of the year. By the time this crucial time of year arrives, American Pride is fully staffed and ready to maintain your property for the growing season.
Our expert team plans ahead so that we are ready to fully service your lawn at the start of the season and work to maintain through the year. Having a full staff ready at the start of spring means that we can start mowing, edging beds, installing mulch, and pruning shrubs on the schedule that you prefer.
It's not too late to get your property service during this growing season. American Pride is ready to show you the difference our fully trained team can provide for your property. Visit americanpridell.com/quote/ to get your free quote today.